This is a painting of my wife Amy holding a flower in a garden in Jackson Hole, Wyoming. My Aunt Rula lived in Victor, Idaho just over the famous Teton mountains so we visited often to attend family reunions. Our trip ended up in Jackson Hole, Wyoming, a popular resort town where this photo was taken.  The painting is done in a realistic style with a dark color palette. The flower is a contrast to the dark background, symbolizing beauty and hope. The painting is a unique and artistic expression of the human condition and nature. This painting is suitable for anyone who appreciates art, mystery, and emotion. I'd love to paint something like this for your loved ones.
View full details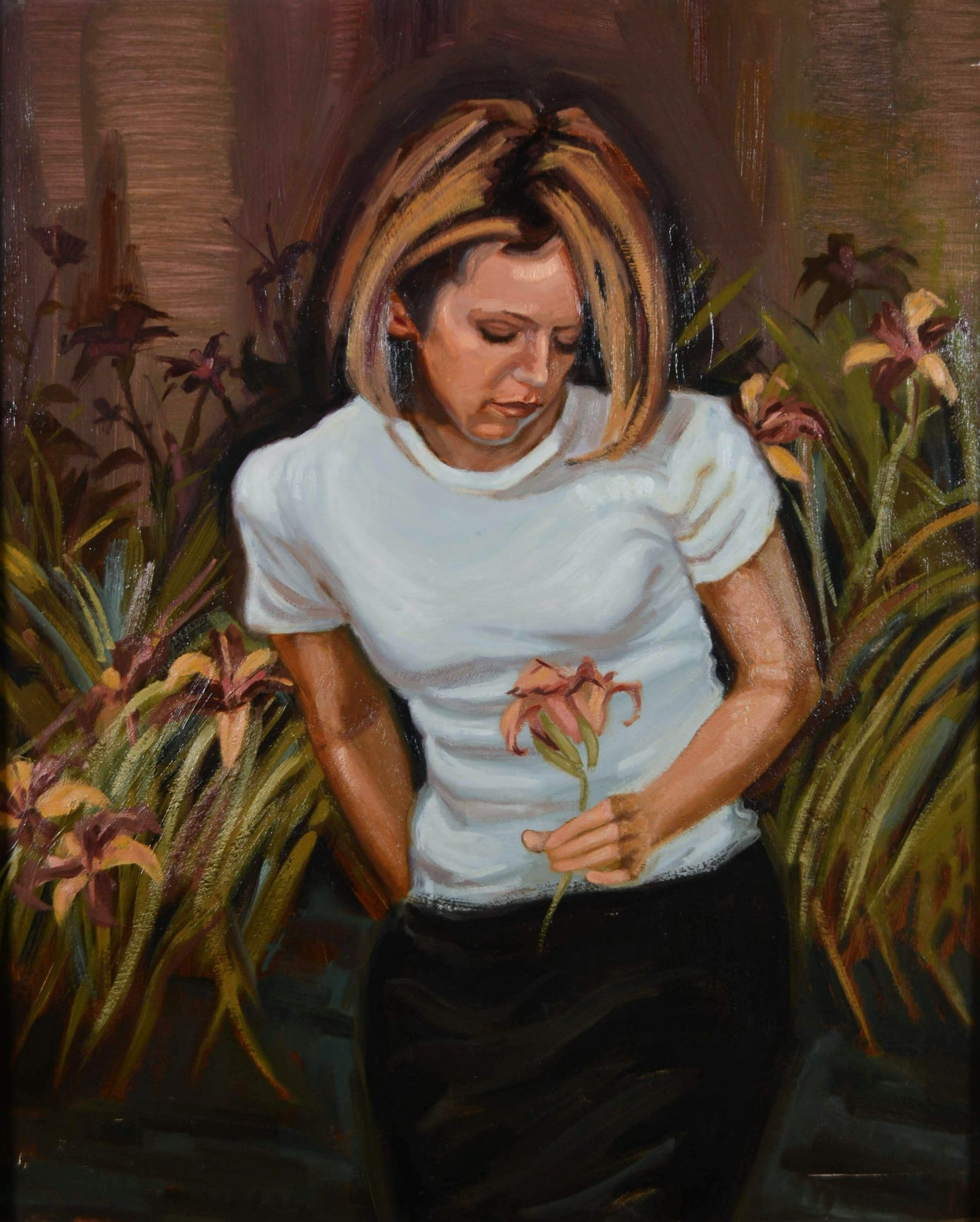 Good Things Utah - ABC4
My friend Nicea DeGering and my wife Amy conspired to convince me to appear on the show on Feb 8, 2002. I was apprehensive at first, but I'm grateful for the opportunity and really appreciated the publicity and awareness toward my art and my lifelong quest to create art.
View the recording here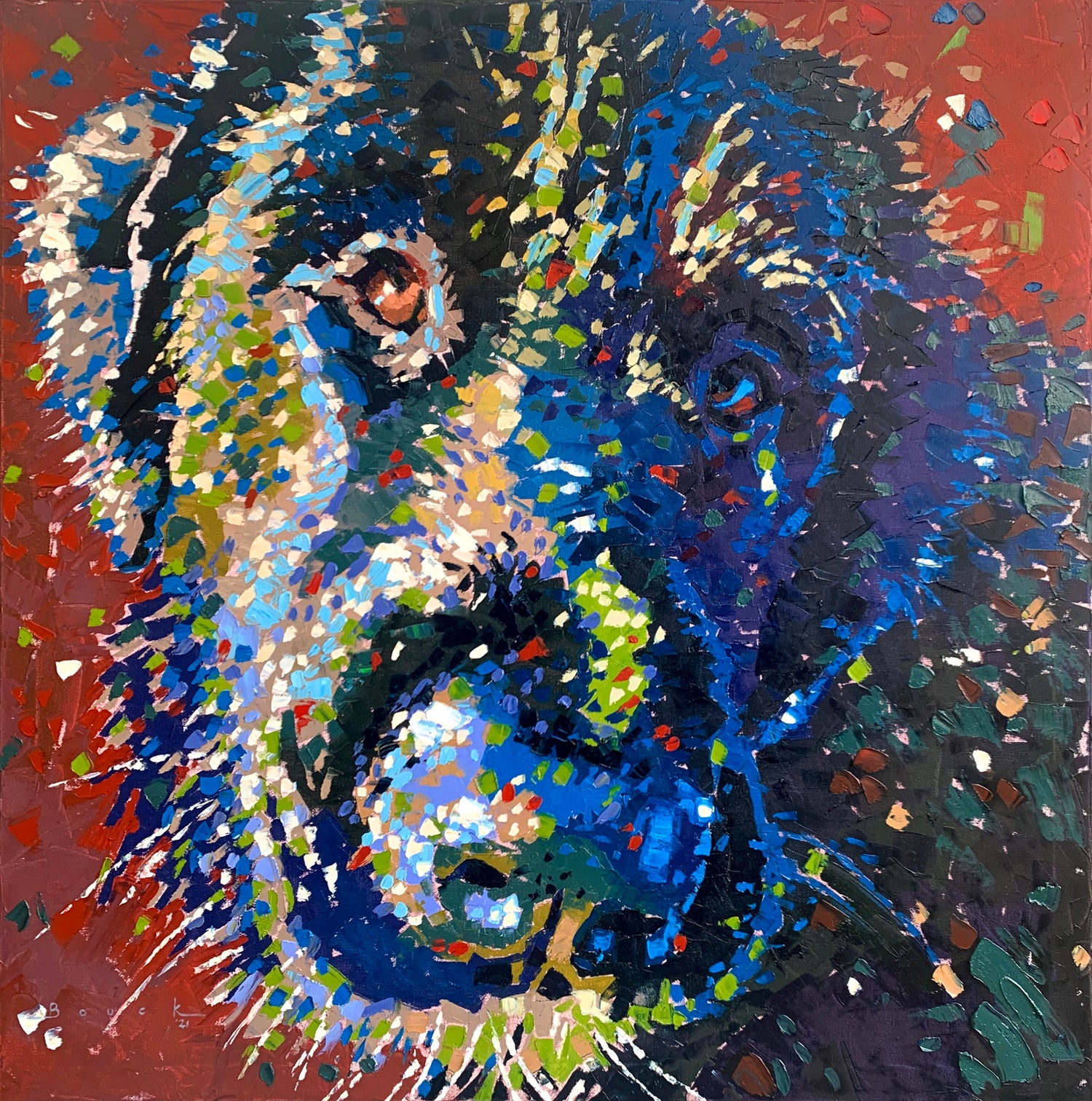 Looking for something unique?
Sometimes a work of art doesn't speak to you. But that doesn't mean it's not going to happen. Everyone has that special something that resonates. Be it pets, a unique hobby, nature, or anything else that you've grown fond of over the years, it could be the subject of your next art purchase. 
Give me the chance to work through that process with you and find something that will fill that space on your wall and a new place in your heart. Nothing makes a bigger statement in your home or office than custom art made just for you. 
Contact Me