This painting was donated at the Cryptopia SLC conference in 2023. It was a highlight of the show as it was given away during a bowling tournament organized by Cryptopia SLC. There were lots of entrants and finally, Ray Smithson was the victor and took home the painting.
This digital painting features an astronaut in a futuristic suit with a Bitcoin symbol in the helmet's reflection. The background is a dark, starry cosmos with a hint of a galaxy. The astronaut's suit is detailed with the number 23 and two small cameras on the sides. The painting is a modern take on the cryptocurrency trend and the future of technology and finance. The image is suitable for blogs, websites, and social media platforms that cover topics such as art, space, Bitcoin, and innovation. The painting is eye-catching, creative, and original. It's like the Mona Lisa of the digital age, except the smile is replaced by a shiny coin. The astronaut is not just exploring space, but also the new frontier of money. The cameras are there to capture the moment, or maybe to spy on the competition. The painting is a masterpiece of humor, irony, and symbolism.
View full details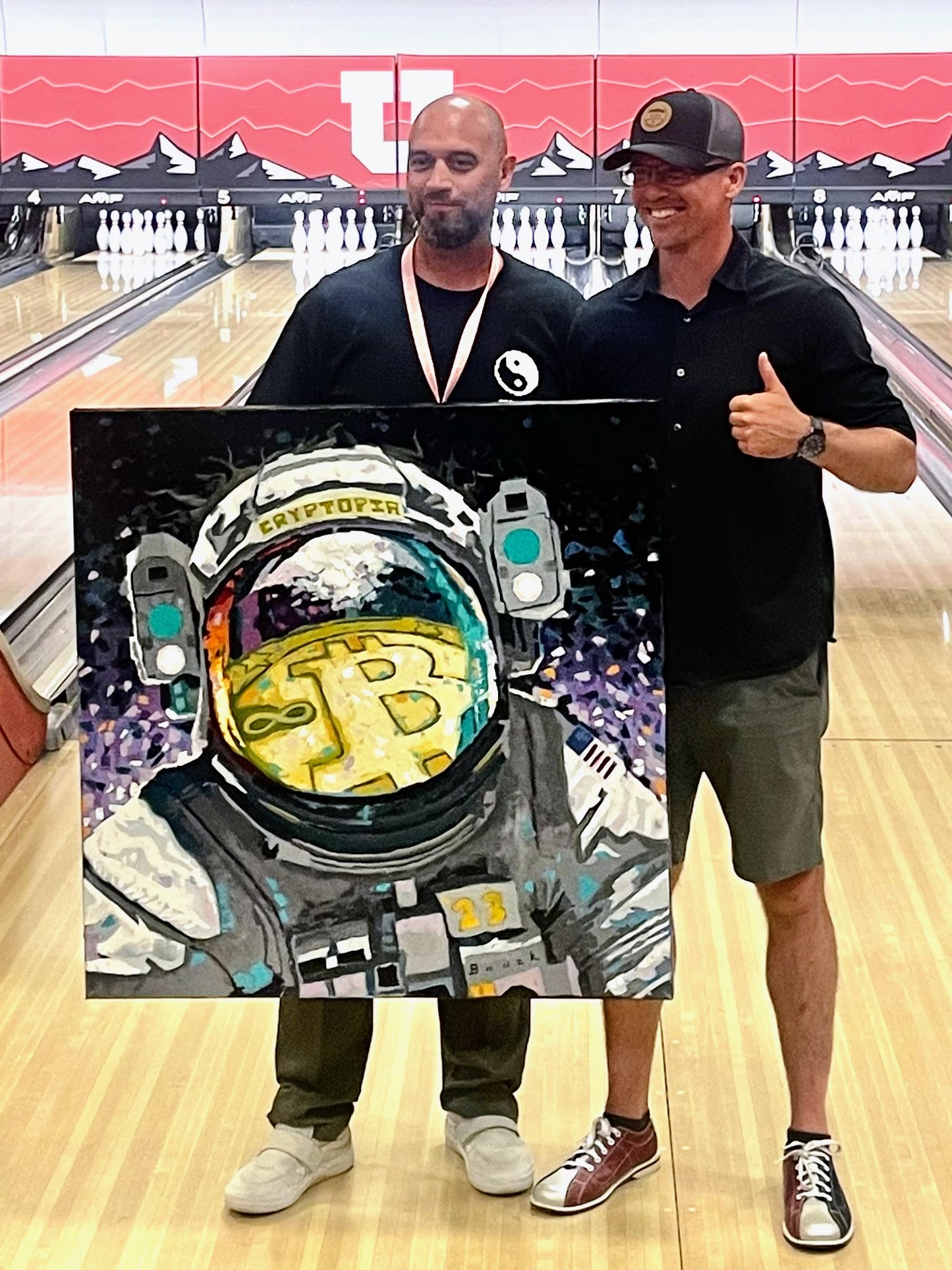 Good Things Utah - ABC4
My friend Nicea DeGering and my wife Amy conspired to convince me to appear on the show on Feb 8, 2002. I was apprehensive at first, but I'm grateful for the opportunity and really appreciated the publicity and awareness toward my art and my lifelong quest to create art.
View the recording here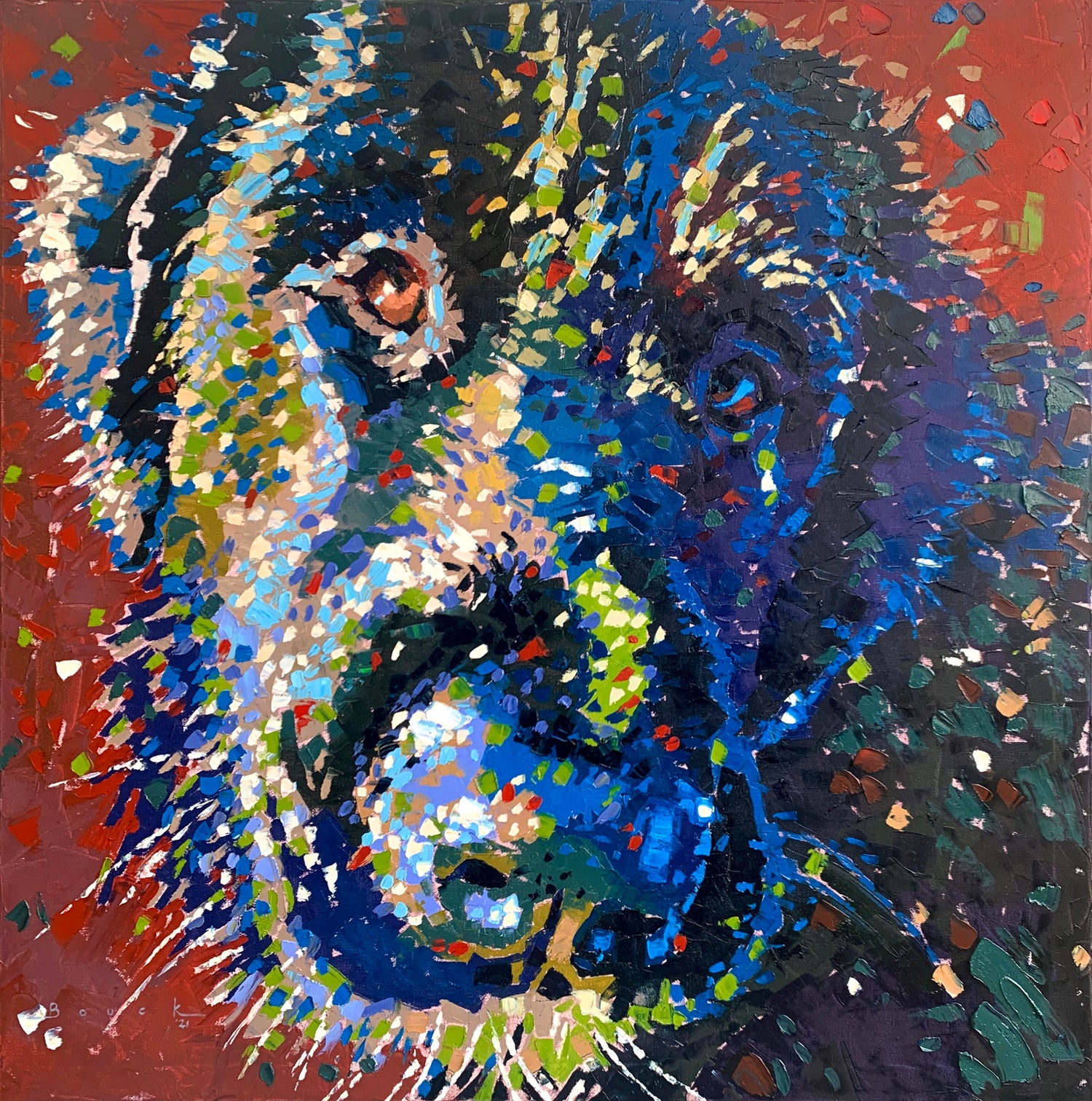 Looking for something unique?
Sometimes a work of art doesn't speak to you. But that doesn't mean it's not going to happen. Everyone has that special something that resonates. Be it pets, a unique hobby, nature, or anything else that you've grown fond of over the years, it could be the subject of your next art purchase. 
Give me the chance to work through that process with you and find something that will fill that space on your wall and a new place in your heart. Nothing makes a bigger statement in your home or office than custom art made just for you. 
Contact Me