Painted at the studio at the ABC news station on the Good Things Utah morning show, broadcast on February 8, 2022. I was interviewed and painted for three hours during which I was intermittently interviewed while I offered a demonstration to viewers. They were interested in many of the aspects of my art style, concepts, and even lifetime struggle with Tourettes Syndrome. 
This painting is a colorful depiction of a skier in action on a mountain slope. The skier is wearing a pink jacket and is in the midst of a turn, with trees and mountains in the background. The colors in the painting are vibrant and the brushstrokes are loose, giving the painting a sense of energy and movement. It's like watching a skier carve their way down a mountain, but in technicolor.

Color Chorded
Song: Beautiful Day
Artist: U2
36" x 48"
Oil on Canvas
Contact for pricing; call or text: 801-616-0065 or email art@brandonbouck.com
View full details
Good Things Utah - ABC4
My friend Nicea DeGering and my wife Amy conspired to convince me to appear on the show on Feb 8, 2002. I was apprehensive at first, but I'm grateful for the opportunity and really appreciated the publicity and awareness toward my art and my lifelong quest to create art.
View the recording here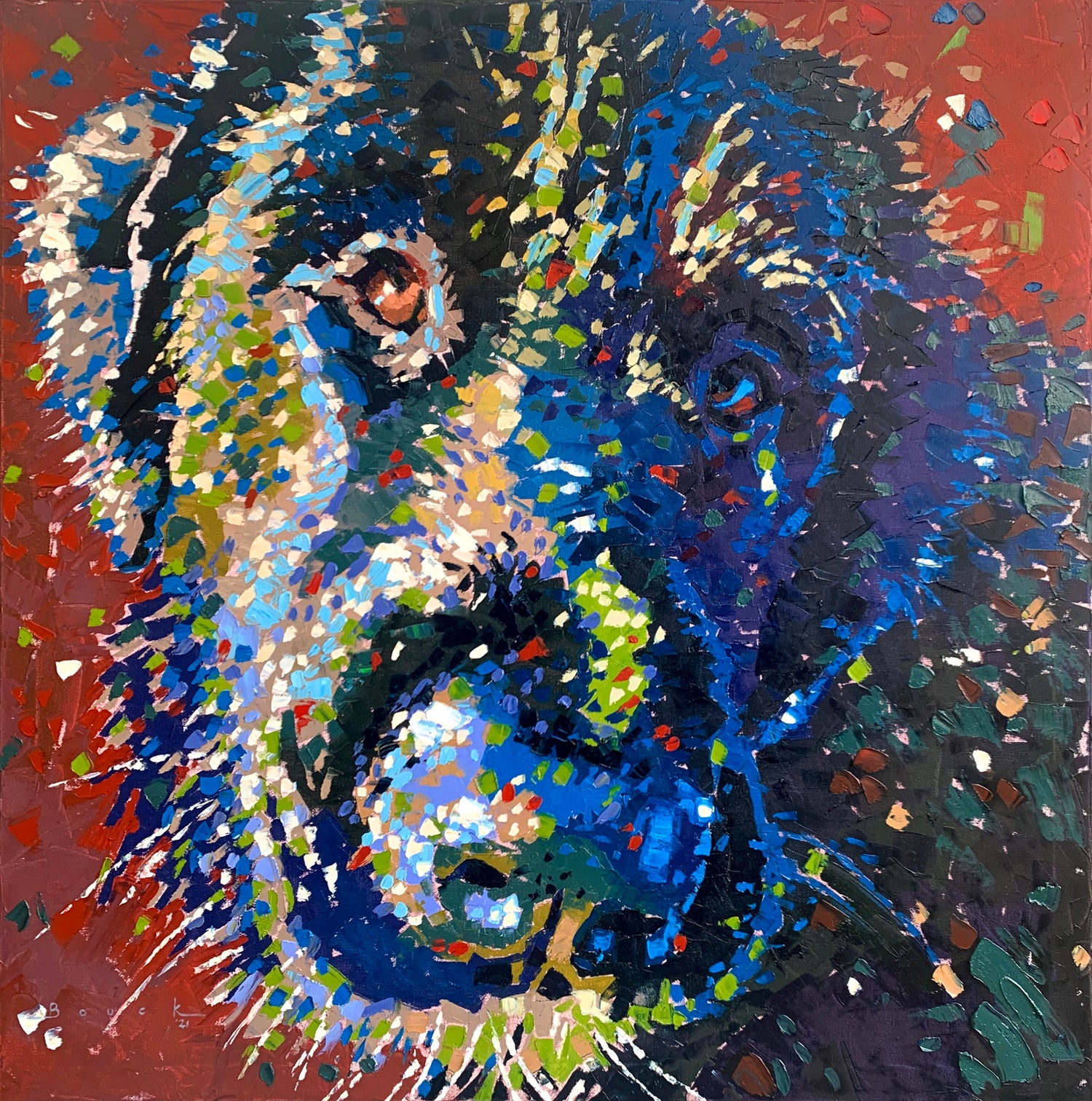 Looking for something unique?
Sometimes a work of art doesn't speak to you. But that doesn't mean it's not going to happen. Everyone has that special something that resonates. Be it pets, a unique hobby, nature, or anything else that you've grown fond of over the years, it could be the subject of your next art purchase. 
Give me the chance to work through that process with you and find something that will fill that space on your wall and a new place in your heart. Nothing makes a bigger statement in your home or office than custom art made just for you. 
Contact Me